This is our improved T Post Target Hanger. This versatile hanger is made from 1/4" A-36 steel and POWDER COATED FOR DURABILITY (Burnt Bronze). Very heavy duty and designed to handle large heavy targets. New updated chain slot captures the chain to prevent target knock offs. This hanger is designed primarily for the 6" and 8" target plates that use the bolt only (no chain) but will work well with our entire target line. This newer version comes with a built in wrench for tightening the target plate nut!! Great for field repairs.
---
Choose from two HANGING HARDWARE options:
CHAIN MOUNT HARDWARE - Comes with a chain section and 1 1/2" x 1/2" grade 8 carriage bolt. FOR PLATES 10" AND LARGER. This system is the most reactive

BOLT MOUNT HARDWARE - Comes with a 1 1/2" x 1/2" Grade 8 carriage bolt and self locking nut. FOR PLATES 8" AND SMALLER rimfire only.

PICS BELOW !
BOLT MOUNT

rimfire only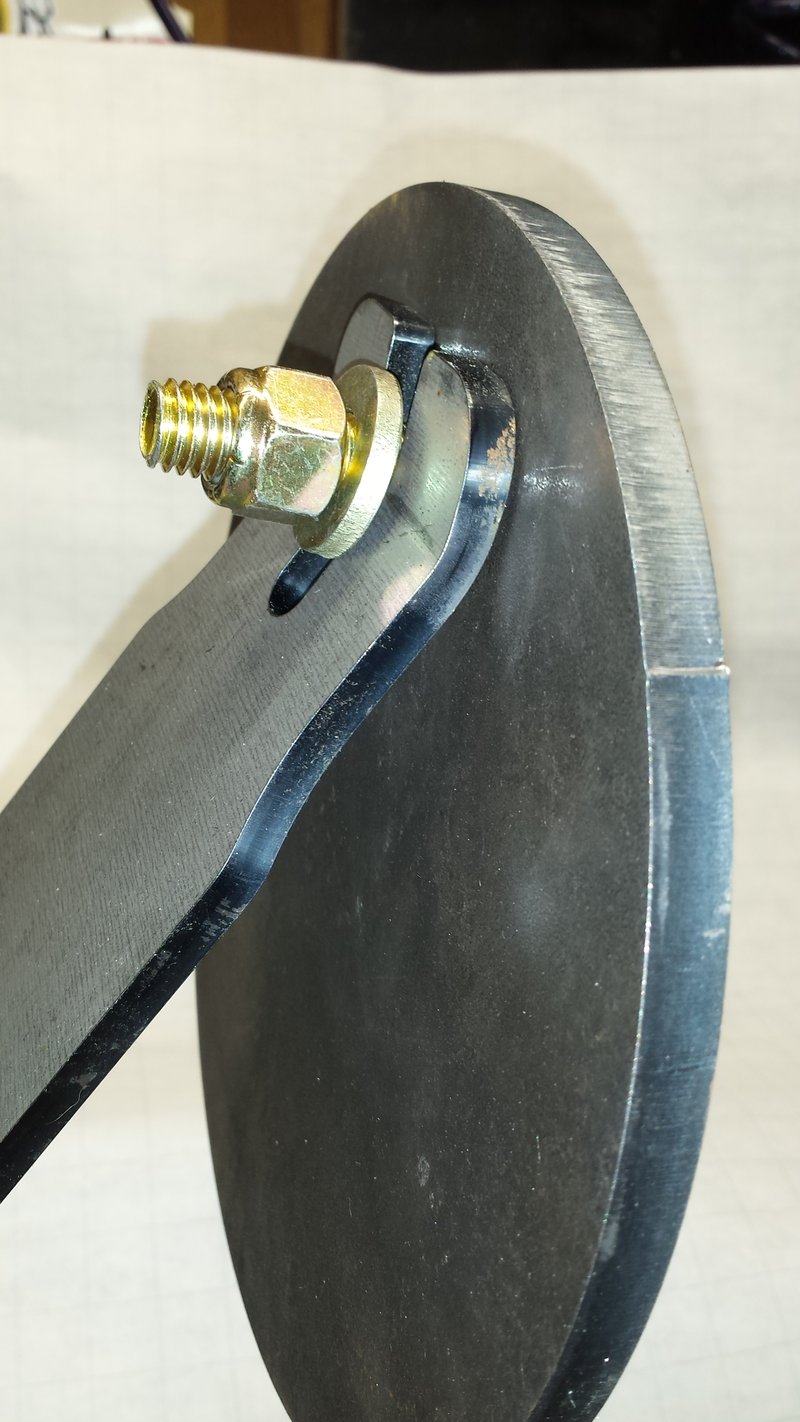 CHAIN MOUNT
10 inch targets and larger