We have redesigned our popular STANDARD HANGER to work better with the BOLT MOUNT so we are putting the original design hangers on CLEARANCE !! If you plan to use these with a chain mount these hangers are for you.
---
---
Our STANDARD Hang Fast T Post target hanger. This is the heart of the versatile Hang Fast system made from 1/4" A-36 steel and POWDER COATED FOR DURABILITY. Very heavy duty and designed to handle large heavy targets. New updated chain slot captures the chain to prevent target knock offs. Simply slide the hanger over the t post and hang your target. Multiple targets can be hung on the same T post. This hanger can be used with chains or bolt only. This newer version comes with a built in wrench for tightening the target plate nut!! Great for field repairs.
Longer bolts can increase target plate angle. Order extra to experiment and for backups.
These pics demonstrate the different ways the hanger can be used.
Chain mount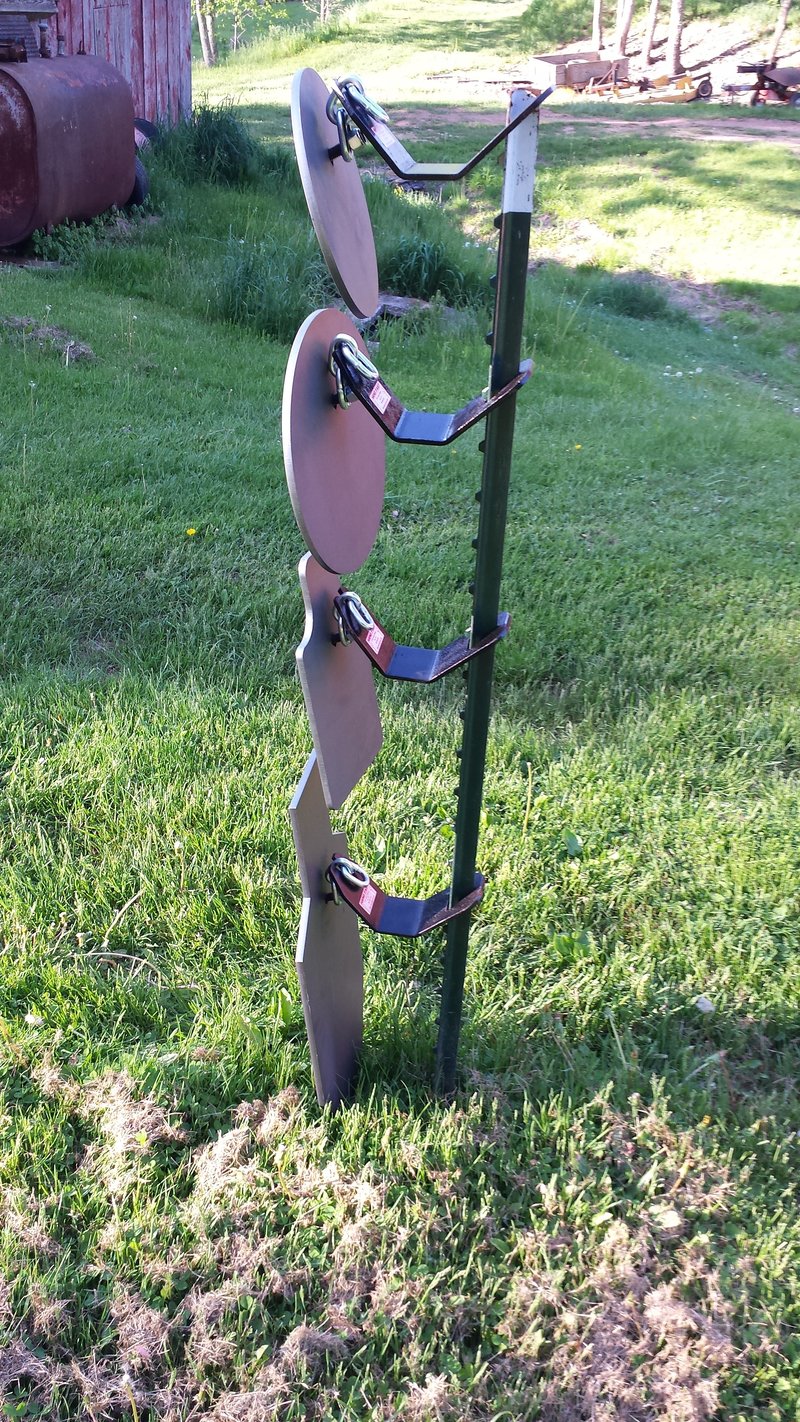 ---
---
Already have plates with 2 holes? Simply hang them as shown
below in the "traditional" manner with 2 chains. 100% stable on hillsides
and rough terrain. Simply slide the hanger up and down the post to level the plate.
Available HERE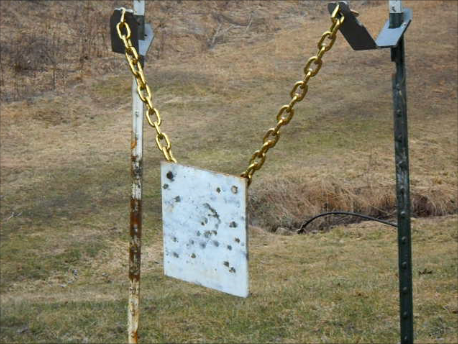 ---
---