8 inch SQUARE AR500 1/2" Steel Target Systems.  This system comes with the target plate and YOUR CHOICE of hanger / hardware or plate only.

PLATE ONLY:    8 inch square AR500 1/2" plate, no hardware included.

FAIL SAFE HANGER KIT:   comes with our new closed end FAIL SAFE hanger and hardware for the ultimate in target retention.   Also included is an IRON BEAM CLAMP that attaches to the T post leg and prevents hanger "walk" down the post when using HEAVY calibers or slugs.  TESTED WITH 12 GAUGE SLUGS.  (video below)
THIS PLATE WILL NOT WORK WELL WITH THE "STANDARD HANGER"
Hanger kits available with powdercoated or RAW (uncoated) hangers.   Paint them yourself and save!
Pics and video below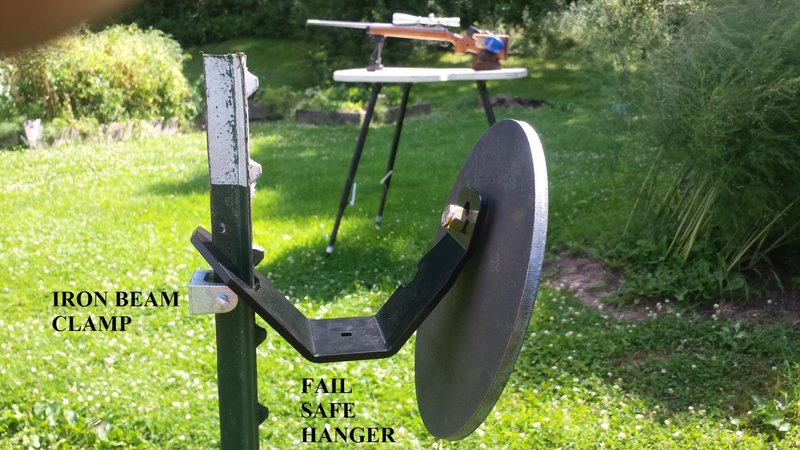 VIDEO