Our new Single Plate Swinger is a compact heavy duty rifle and pistol target available with a good range of plate sizes and thickness.  Our Single Plate Swinger is fully armored with AR500 3/8" steel with ZERO welds on the AR500. This unit is very heavy duty and will withstand up to .338 Lapua  when using 1/2" plates. The unit mounts without tools on a standard T Post. Works very well with our All Terrain Adjustable T Post Stand. (not included)
Works great for pistol too!

Target plates are available in 1/4", 3/8" and 1/2" thickness and 3, 4, 6, 8 inch diameters. Target plates change without tools in seconds.  Thicker plates will withstand higher energy projectiles.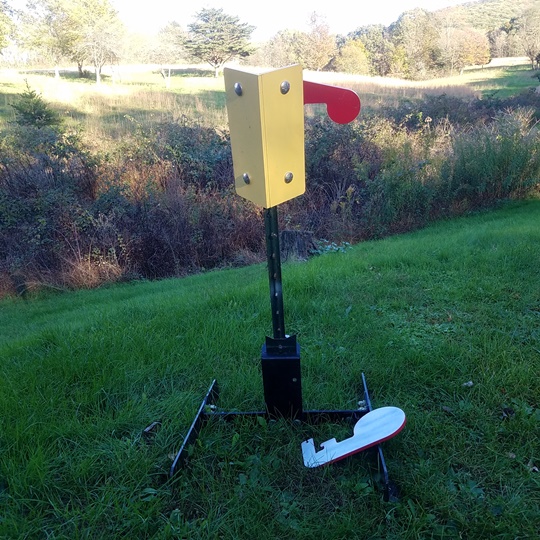 Hinge pivots are AR500 3/8" steel for durability.   The hard swinger plate would gall softer steel quickly.