This target system will hang a tire over the plate and capture splatter and fragments for safety and disposal.
This system is perfect for indoor ranges where spall control is needed to minimize ceiling damage and cleanup.
The Tire kit works best with Hang Fast plates and hangers.
Tire Kit  includes:  Hanger and hardware to hang tire.   (hanger, carriage bolt, nut, washer and beam clamp) plus choice of hanger finish.
Plate options:    For best operation we recommend only the plate sizes offered in this option.
Plate Hanger kit options:   Kit includes your choice of coated or uncoated hanger.   Kit hardware includes 1 1/2" carriage bolt, locking nut and beam clamp.   (beam clamp attaches to the post to keep the hanger/ plate centered.)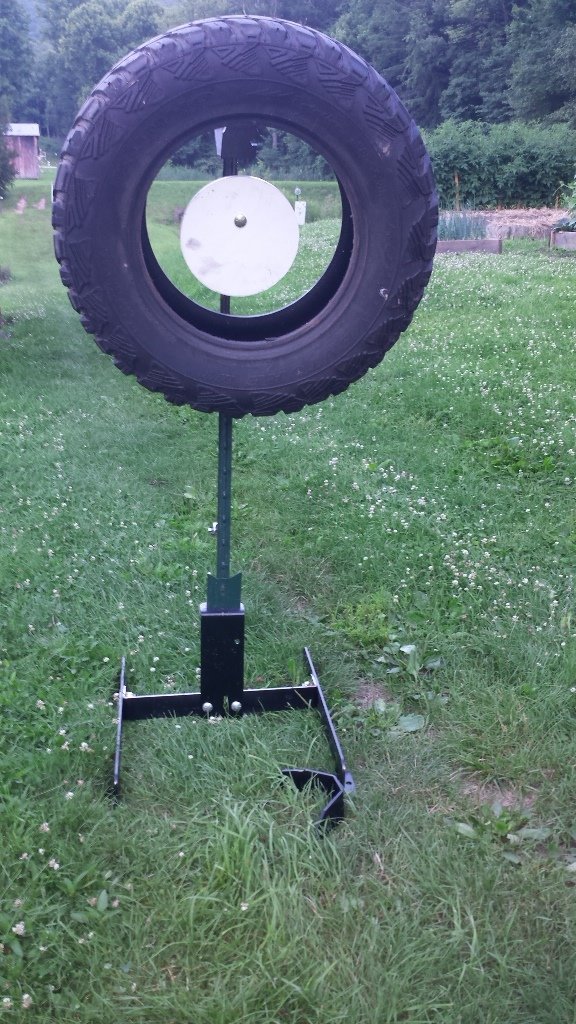 The FAIL SAFE HANGER is the preferred plate mount system for more rapid shots.
The plate movement side to side is very limited so the reset time is instantaneous.
Great for double taps !!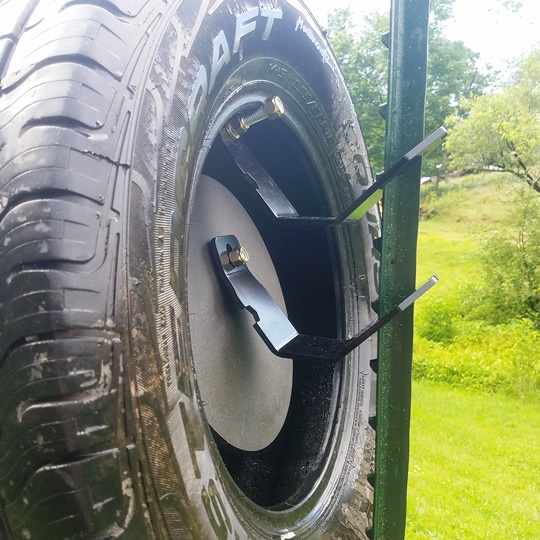 See the Tire Steel Target system in use in a Hesco Shoot house!