Our new Gen3 stand is essentially the same in function as the Gen 2.  The difference is the Gen 3 has a new center pivot bolt that makes adjustment easier and adds a little more angle.  The Gen 3 is NOT Powder Coated, paint it yourself (or not) and save.

ALL TERRAIN

T POST STAND

Sometimes it's impossible or impractical to pound a T Post in the ground.  After numerous requests for a T Post Base and some trial and error we have successfully created probably the most versatile and innovative all terrain target stand on the market.   This stand will accept standard forged T posts and is adjustable for post angle.   Made from 1/4" A36 steel plate with no welds.  The base assembly is bolted with 1/2" carriage bolts/nuts Grade 8 zinc.   Powder coated for durability this stand will stand the test of time. 

FULLY ADJUSTABLE !!

  Adjustable front to back and side to side.
Keeping the post plumb centers the weight over the base and provides ultimate stability on rough terrain.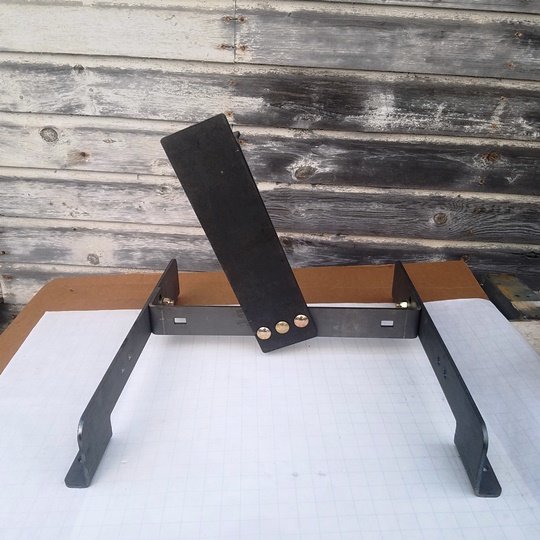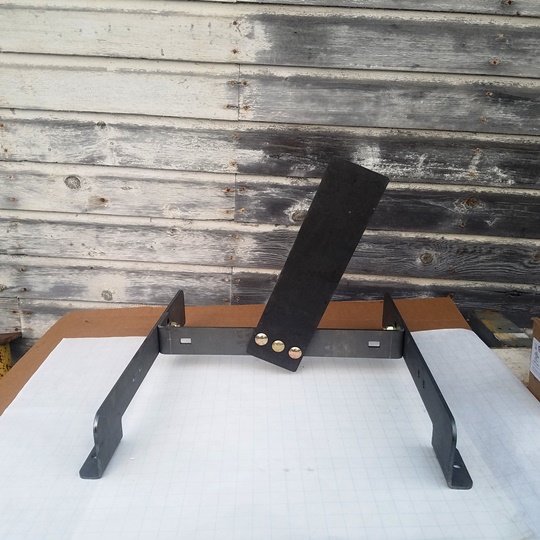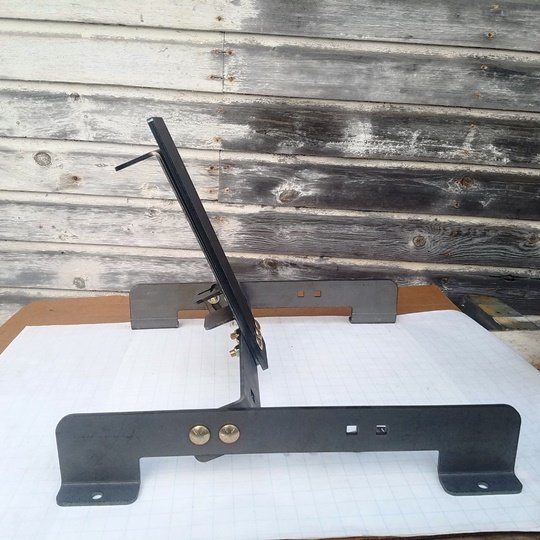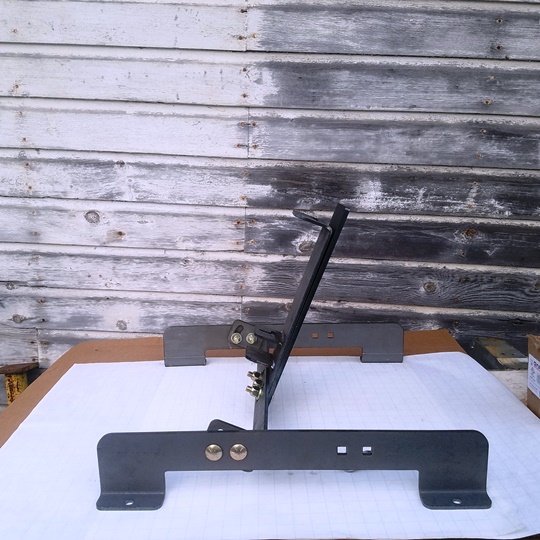 ---
VERSATILE
This base will work with any target you can hang on a T POST.... our SPECIALTY!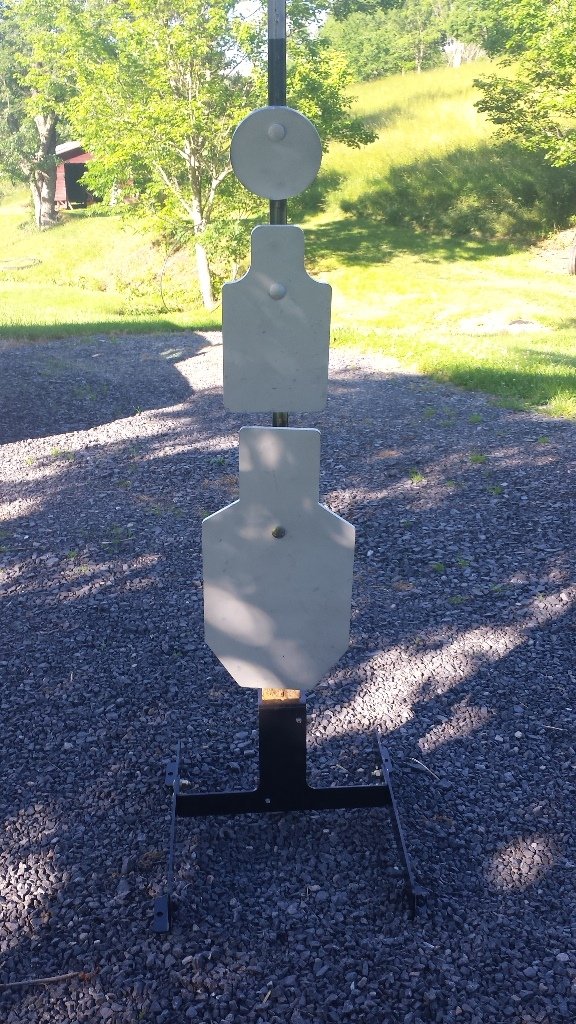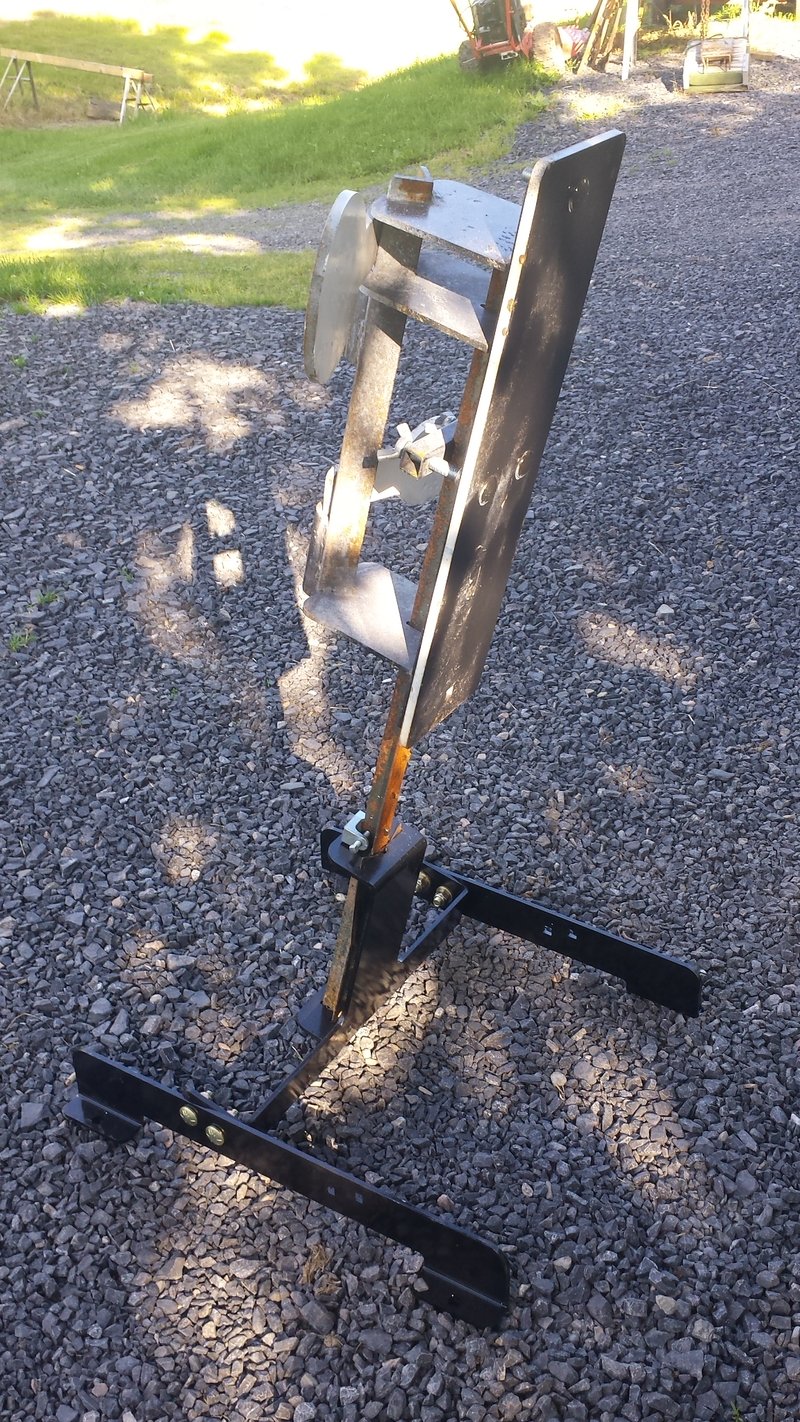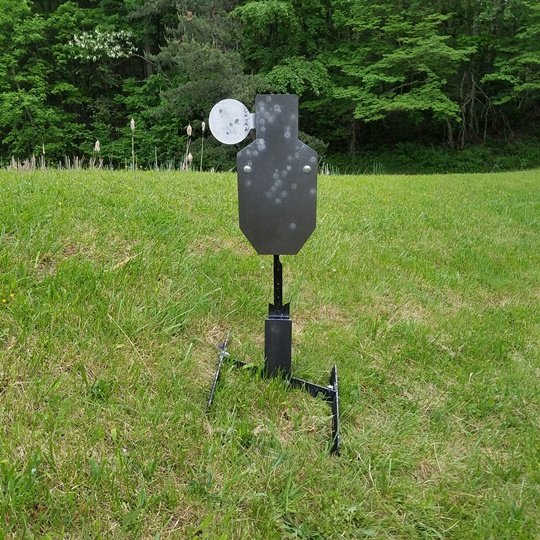 ---
THE FIRST TRULY ALL TERRAIN STAND ON THE MARKET

I set this stand on a slope with the post set at 90 degrees like all other stands.   It was very unstable and would barely hold this 8 inch plate without tipping.    When I adjusted the post to "PLUMB" the stand became very stable.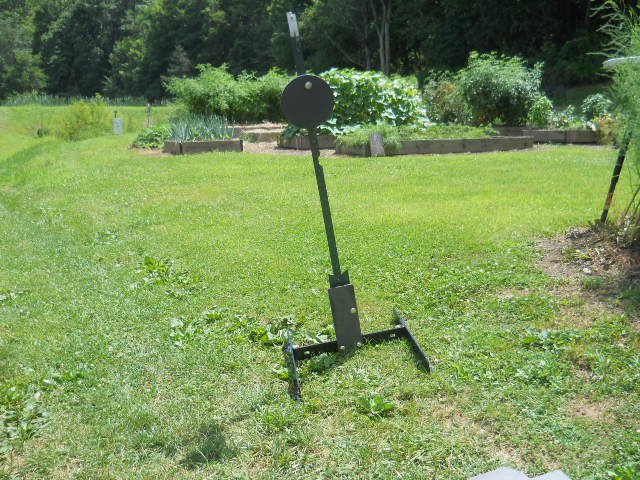 The Hang Fast T Post stand is adjustable for angle BOTH way so adjusting the post to "PLUMB" on sloping or uneven ground is easy.   After adjusting the base the stand will support this heavy 66% IPSC target easily.  The target can react to heavy fire and not fall over.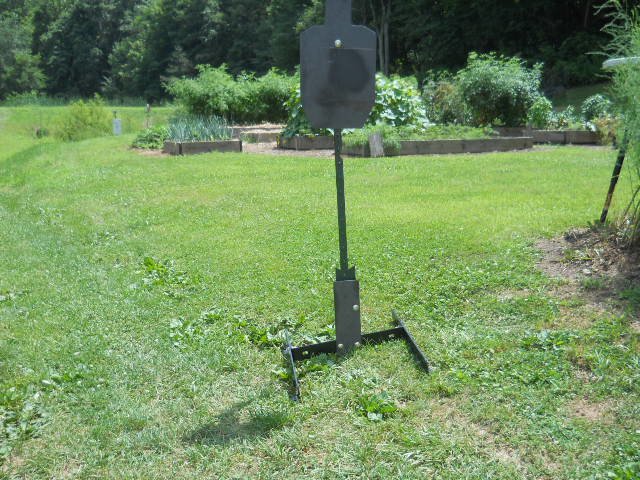 Here is an example of the range of adjustment for this base.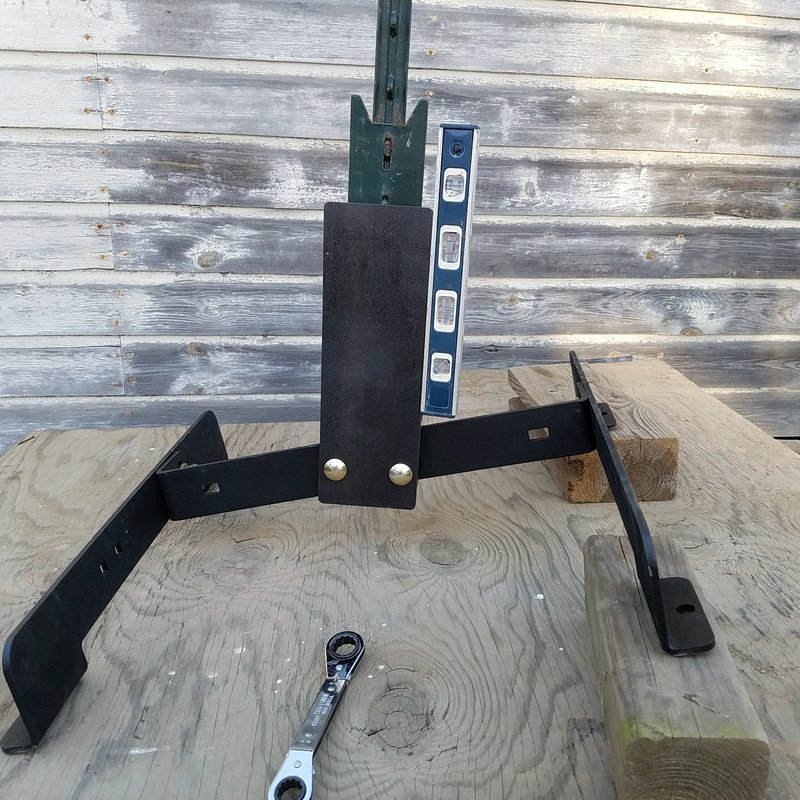 Best of all, this stand accepts the ubiquitous T POST.   No proprietary target holders or (worst of all) wood 2 x 4's)   The T POST can be bought anywhere for 5 bucks or less!   Works with the entire line of HANG FAST targets including our swinger.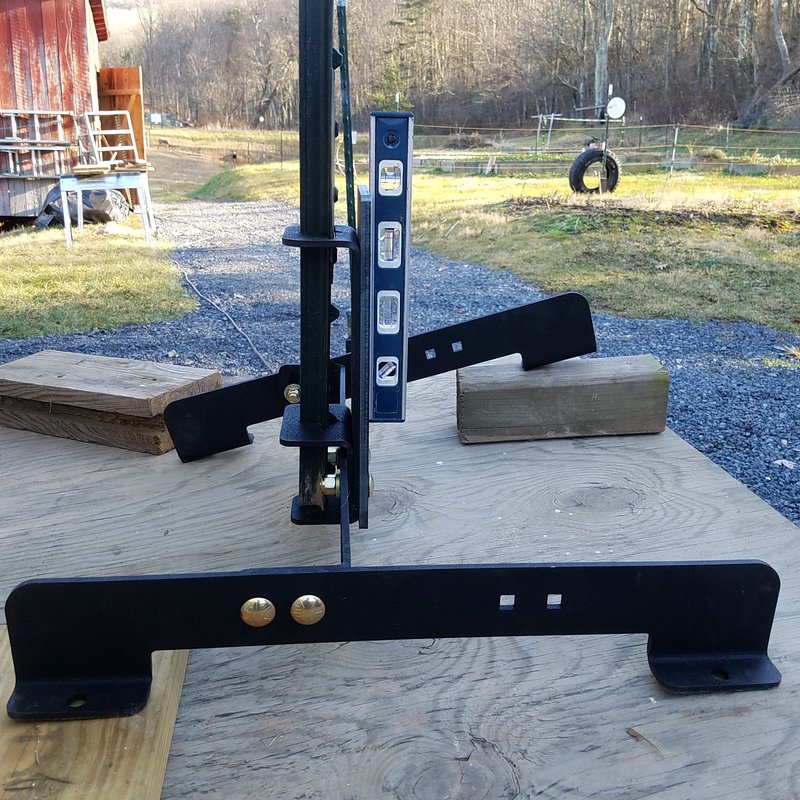 ---
---
FIRRING STRIP MOUNT FOR PAPER TARGETS
This T Post base has it all !   Available as an option, the firring strip holders bolt onto the cross member and are adjustable for tension.  Uses a standard 1 x 2 firring strip and spaced 18" apart.    Easy to remove and repair in case of bullet damage but can be replaced as well.   Unlike most stands that are FUBAR when the holder gets dented.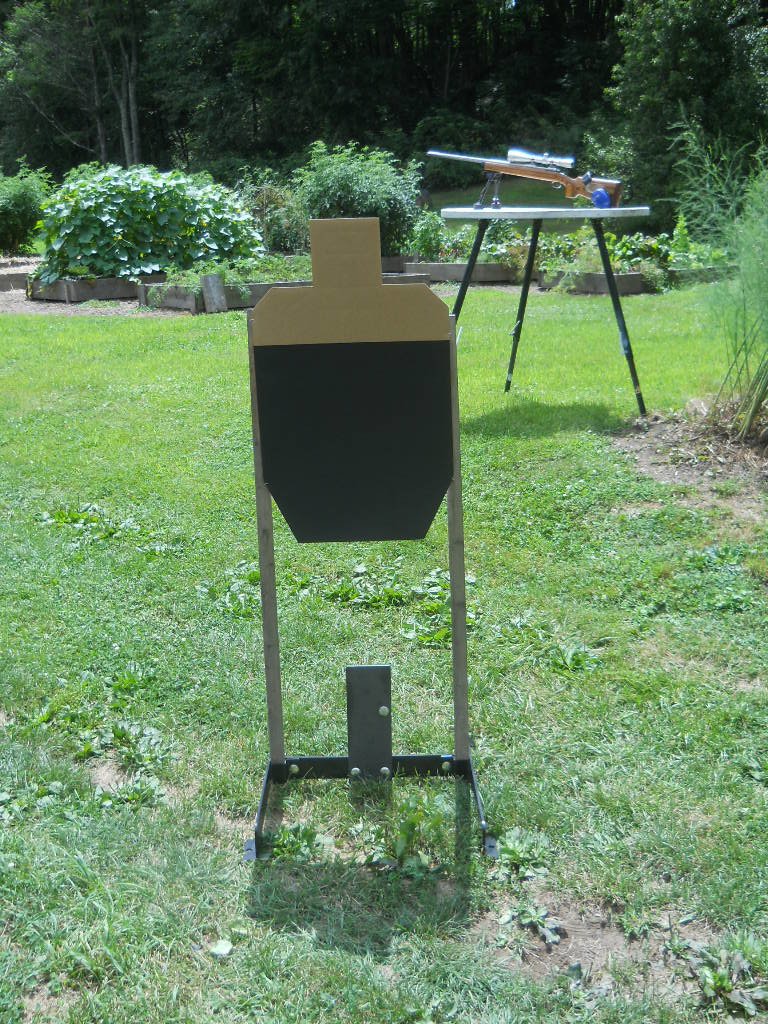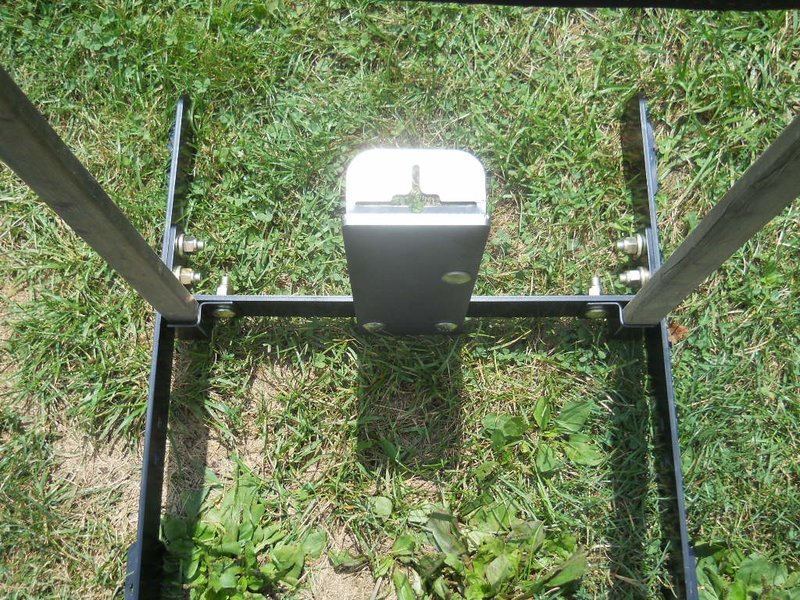 ---
We shot this large IPSC AC Zone target with 12 gauge 12pellet buckshot loads @ 15 yards trying to knock it over.
---
MP5 @ -40 degrees shooting Hang Fast Target mounted on the
T POST STAND

(you cannot pound a post in -40 degree ground)