ALL TERRAIN T POST STAND GEN 3

The ONLY target stand on the market that accepts T posts !
This is the most stable target stand available anywhere because it's adjustable to ground conditions.
When you cannot pound a T Post in the ground for whatever reason this Stand unit will do the job... including on uneven terrain and hillsides.
Adjustable for angle front to back and right to left, this base will conform to uneven or sloping ground conditions to keep heavy targets from tipping the stand.  The ability to keep the T Post PLUMB under most ground conditions keeps the weight of the target centered on the stand for ultimate stability.
Optional firring strip holder kit puts 1 x 2 firring strips 18" apart to use with IPSC, USPSA and IDPA targets.  These are not welded in so if bullet damage occurs simply remove them and beat out the dent or call us for replacements.     
Designed to work with our REACTIVE TARGETS to provide the optimum forward target angle. 
Multiple targets can be hung on this heavy duty base no problem. 
Front Armor Plate included for protection of the front upright.  AR500 3/8"   

All components in this base are replaceable should the worst occur. 
All hardware is the highest quality GRADE 8 ZINC including the nut and  1/8" THICK washers to stand up to repeated adjustment.
Optional Craftsman 3/4 x 5/8 Box End Ratchet Wrench available.   We've found this wrench works best for adjusting this T Post base.
STANDS ARE SHIPPED UNPAINTED.     Paint it yourself and save.
This stand ships "assembly required" USPS Priority  Flat Rate.
---
---
EXTREME ANGLE ADJUSTMENT TO KEEP POST PLUMB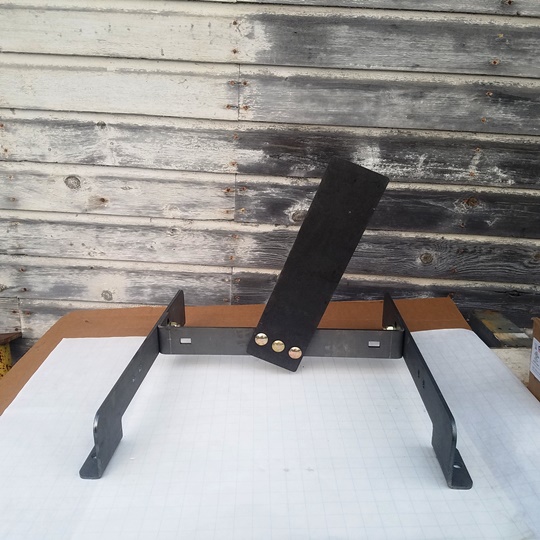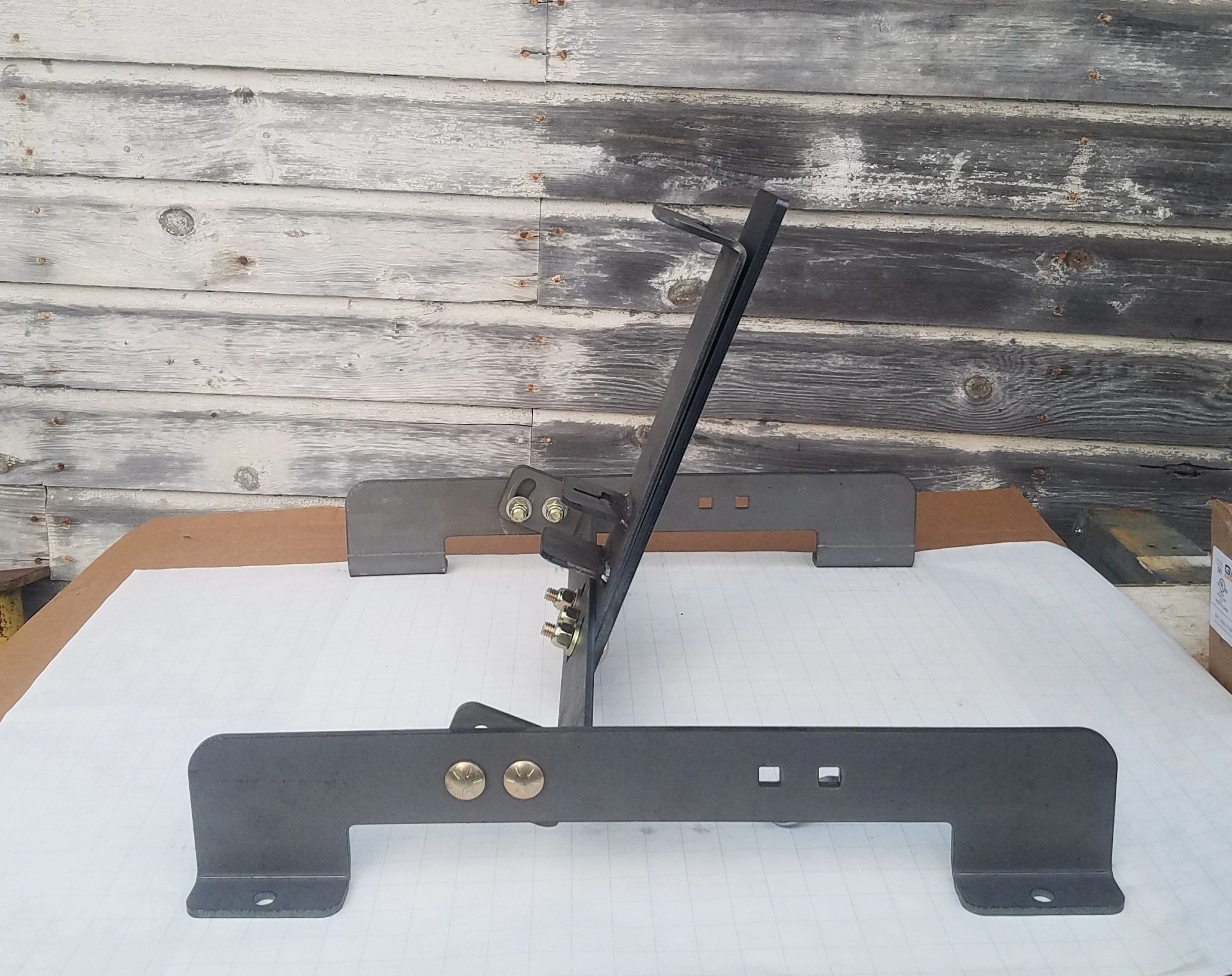 TERRAIN AND UNEVEN GROUND IS NO PROBLEM FOR THIS STAND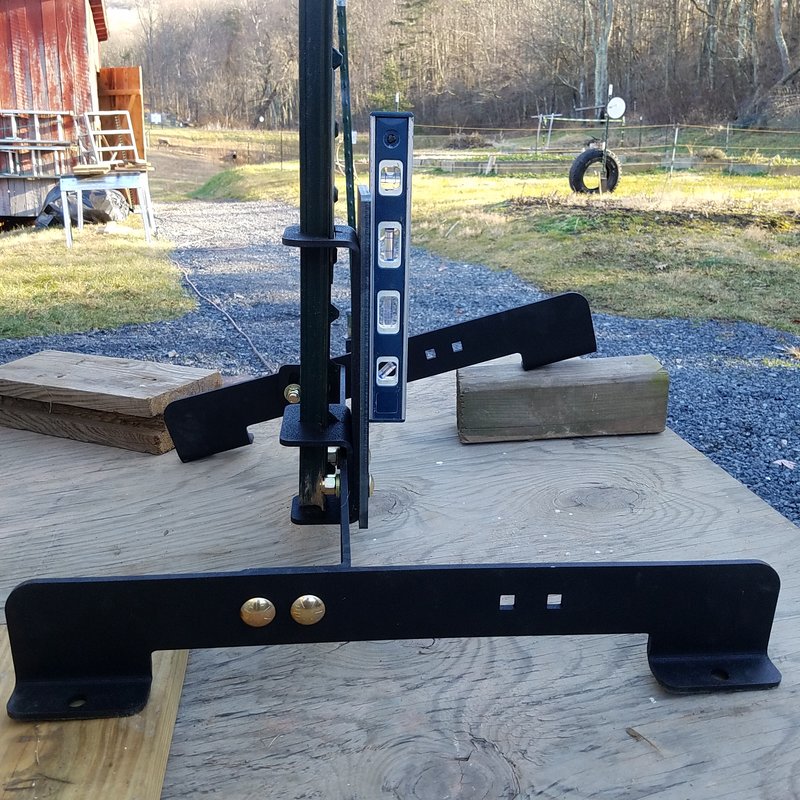 VERY HEAVY DUTY AND BUILT TO LAST
Here is our stand on the side of a steep pond bank.  There are no spikes securing the stand to the hillside and the target is very stable.  This video demonstrates how to set up the stand on terrain.
The BEST wrench to use with our T Post Base !!
We have found this Craftsman 3/4" offset ratchet box end wrench to work best for adjusting the T Post base
We are offering them at close to cost for your convenience.  


STACKABLE.